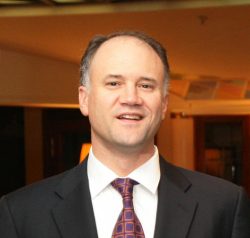 Charles E. Ryan
Founding Partner
Charlie Ryan is chairman and founder of UFG Asset Management, a leading focused asset manager with $1.4 billion of assets in debt and equity investments. Mr. Ryan has substantial experience and success in private equity fund raising and investment. Mr. Ryan is a graduate of Radnor High School and Harvard College. Raised in the Great Philadelphia area, Mr. Ryan is a long term resident of the City and a dedicated community member whose active involvement has benefited many aspects of the local community. Mr. Ryan is the founder of United Financial Group, which he steered as CEO to become one of the leading investment companies, and which was acquired by Deutsche Bank in 2005. Mr. Ryan serves on the boards of Harvard Advisory Council, Yandex, Preferred Sands, Capital International Inc., Unifin Bank, and Sovcomflot, a maritime shipping company specialized in LNG shipping.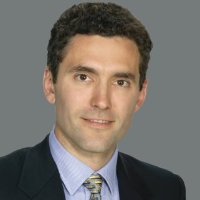 Boris A. Brevnov
Managing Partner
Prior to Liberty Energy, Boris Brevnov was Vice President of M&A at AES Corporation, a global power company with $18 billion in revenue and energy businesses in 27 countries, where he led the acquisition of Dayton Power & Light Corporation in Ohio (500,000 electric utility customers and 20,000 miles of transmission and distribution miles). Prior to AES, Mr. Brevnov was VP of Corporate Development at Integrys Energy Group, during which he led and executed the merger between WPS Resources and Peoples Energy, and the acquisition of Michigan Gas and Minnesota Gas from Aquila. Mr. Brevnov received a Bachelor of Science degree in Electromechanical Engineering from the Nizhegorodsky Polytechnic University in Russia.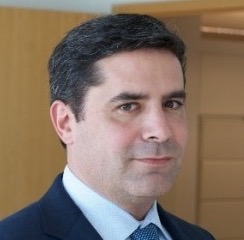 Adam B. Landau
Partner
Adam Landau is the Chief Executive Officer and the Chief Investment Officer of Permit Capital Advisors, the Investment Manager of Liberty Permit Infrastructure Fund. Mr. Landau is also a Founding Member of the Investment Advisory Committee. Mr. Landau is responsible for formulating and implementing the firm's investment strategies. Prior to forming the Investment Manager, Mr. Landau worked at McCabe Capital Managers, Ltd. from 1997 until February, 2011. His extensive experience included evaluating investment managers, developing asset allocation strategies, and coordinating the process by which the two disciplines were merged. Mr. Landau also served as one of two Portfolio Managers on three fund of funds products there, including a hedge fund of funds, offered to clients of a number of major insurance carriers. Prior to joining McCabe Capital, Mr. Landau spent four years at Donaldson, Lufkin & Jenrette (DLJ). Mr. Landau received his M.B.A. (Finance) from Saint Joseph's University and a B.A. (Economics) from Rutgers University.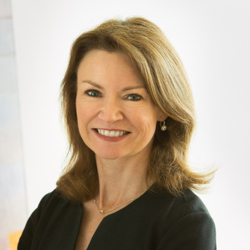 Mimi Drake
Partner
Mimi Drake is the President of the Investment Manager and a Founding Member of the Investment Advisory Committee for Liberty Permit Energy Infrastructure Fund. Prior to join the Investment Manager, from 2004 to 2010, Ms. Drake served as the Chief Operating Officer and Chief Financial Officer of Defiance Asset Management, LLC, an equity long/short hedge fund. At Defiance, Ms. Drake was responsible for the strategic planning, financial management, marketing, client service, legal, and human resources aspects of the firm, and she also served on the risk management committee. Earlier in her career, Ms. Drake worked at Miller Anderson & Sherrerd/Morgan Stanley Institutional Asset Management, where she focused on both the marketing/client service and portfolio management sides of the business. Ms. Drake received her M.B.A. in Finance from The Wharton School at the University of Pennsylvania and her B.A. in Economics from Trinity College (cum laude).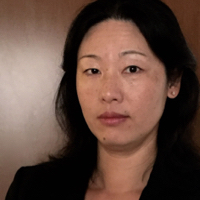 Liqun Pan
Director, Financial
Liqun has over 15 years of experience in financial planning, analysis, structuring and commodity risk management in the energy sector. Ms. Pan has worked together with Mr. Brevnov in M&A transactions at AES and Integrys and led the financial analysis and project due diligence effort for many projects. Ms. Pan led the divesture of the Ironwood, 705MW natural gas combined cycle power plant in PA to PPL Corporation, and Red Oak, 820MW natural gas power plant in New Jersey to ECP. Ms. Pan received her MBA degree from Vanderbilt University and her Bachelor of Science degree from Shanghai Jiaotong University.